I have studied heraldry for many years and have been known to buy another edition of a book I already own because it has an addition set of illustrations.
I served as Falcon King of Arms for the Far Isles Medieval Society for about fifteen years. I have now reverted to my former title of Dragon Herald.
I UNDERTAKE HERALDIC COMMISSIONS.
PLEASE GO TO THE HOME PAGE FOR DETAILS
Here are some examples of my work. These are not for sale.
COATS OF ARMS, SURCOATS & GREAT HELM CREST WITH MANTLING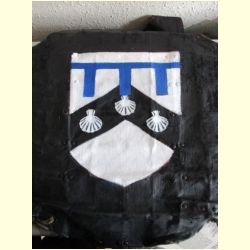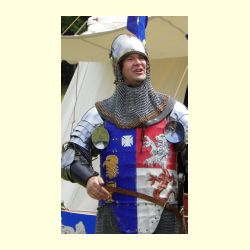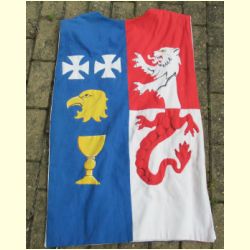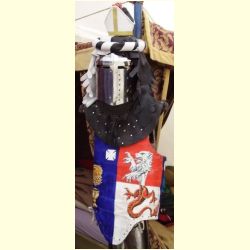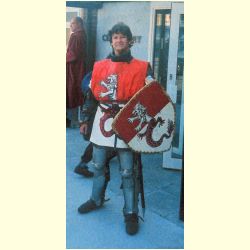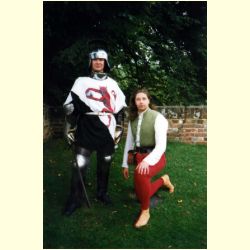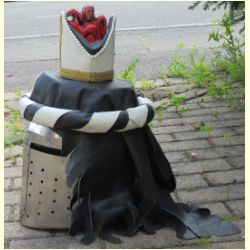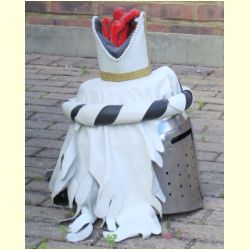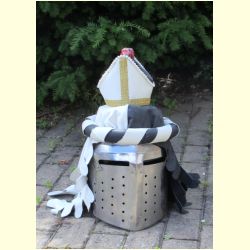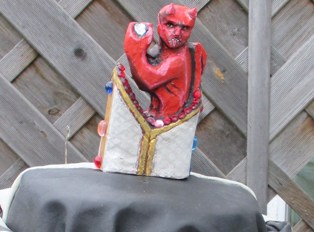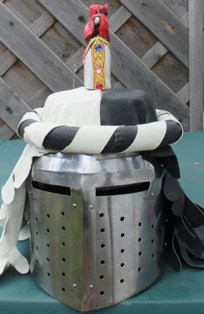 FIGHTING & DRESS SHIELDS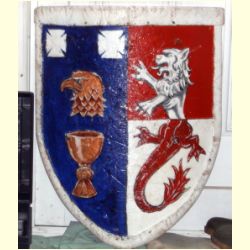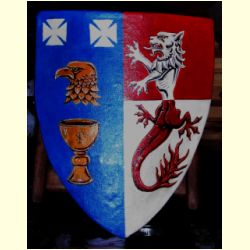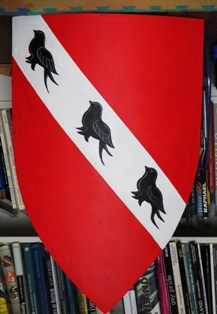 ACHIEVMENTS
This is the achievement I designed for my husband, Teddy.
It references his two personas from a the Far Isles: Guy Elfkin (a Renaissance Fop) and Eurgh, the trainer of the KIller Sheep of Chadwell.
The blazon is : tenne a sheep in wolf's clothing rampant proper in chief on a label of three points dovetailed chequey or and vert a russet apple with a bite taken from the sinister chief proper.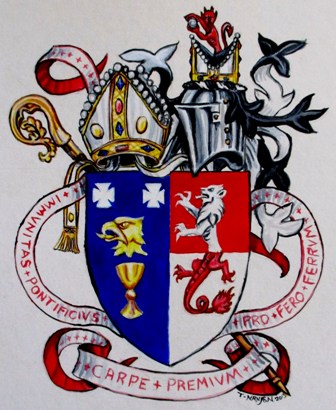 This is my achievement as Bishop de Velmont
Below are Teddy's and my Marriage coats, following the ruling by the College of Heralds.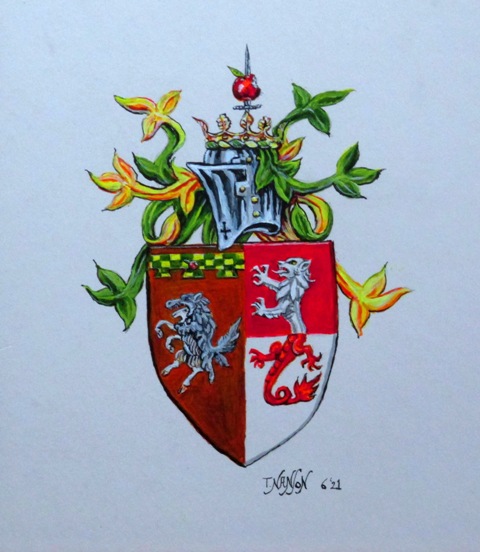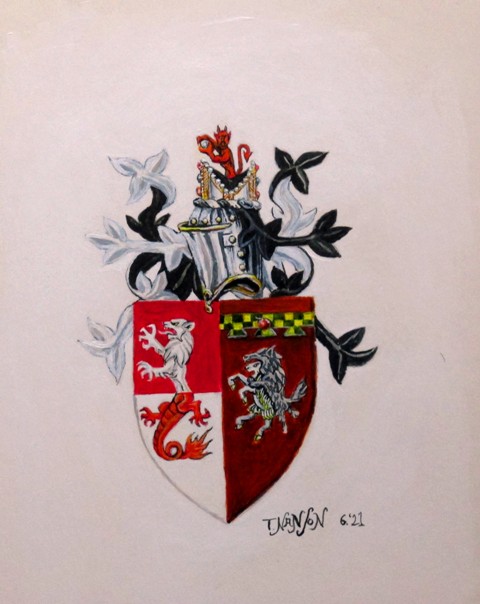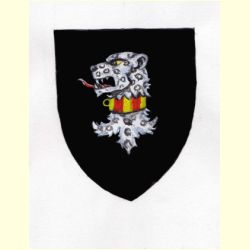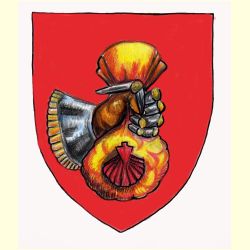 The first of the shiilds above was designed for the Far Isles Freefighters.
It is blazoned : Sable and ounce head erased engorged of a collar barry or and gules'
Their motto, hence, became "More than an ounce of courage"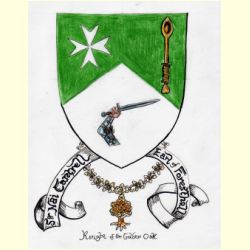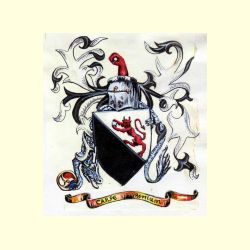 Sir Nai Cantrel once saw off an attack at dinner with a spoon. Hence I designed the Warspoon as a charge for his arms. It was based on a fifteenth century warhammer- with addition of a Welsh lovespoon pommel.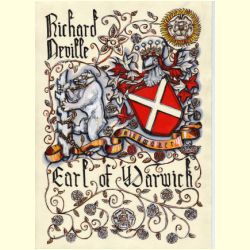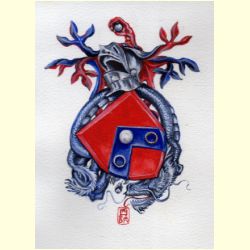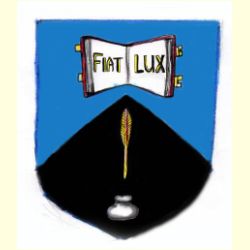 I designed the second coat above for the Guild of Calligraphers and Illuminators.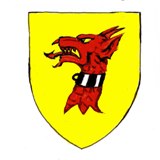 CRESTS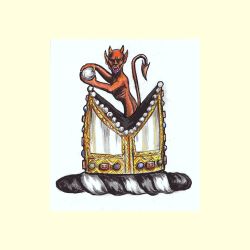 WALL PLAQUES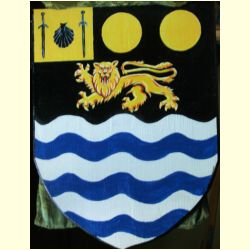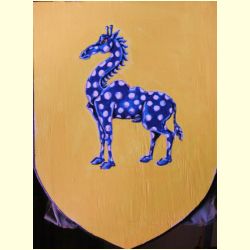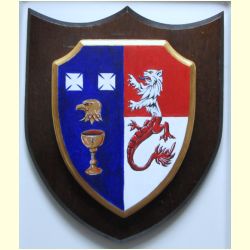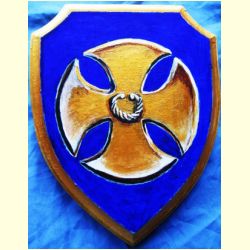 BANNERS, STANDARDS & WALL BANNERS