I have studied heraldry for many years and have been known to buy another edition of a book I already own because it has an addition set of illustrations.
I served as Falcon King of Arms for the Far Isles Medieval Society for about fifteen years. I have now reverted to my former title of Dragon Herald.
I UNDERTAKE HERALDIC COMMISSIONS.
PLEASE GO TO THE HOME PAGE FOR DETAILS
Here are some examples of my work. These are not for sale.
COATS OF ARMS, SURCOATS & GREAT HELM CREST WITH MANTLING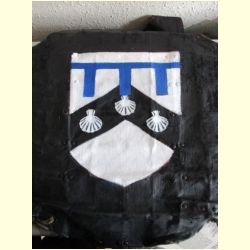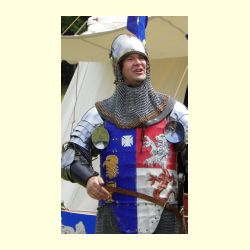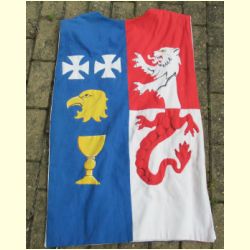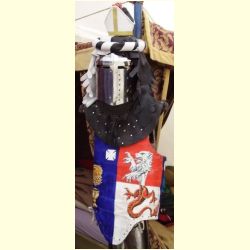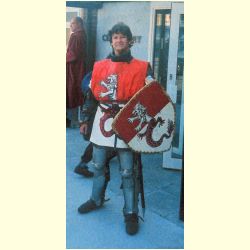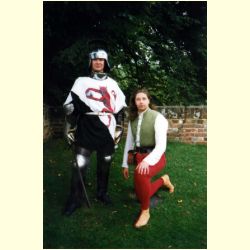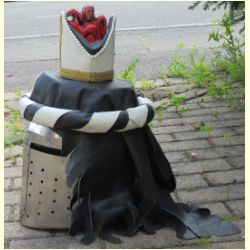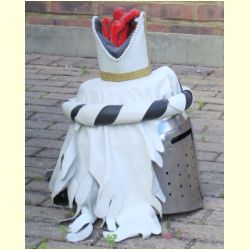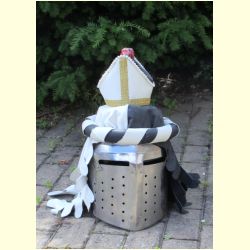 FIGHTING & DRESS SHIELDS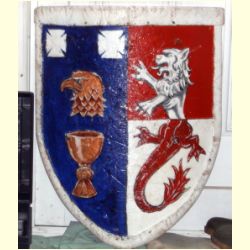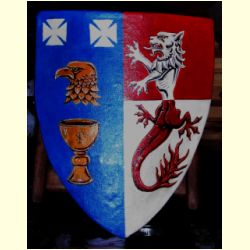 ACHIEVMENTS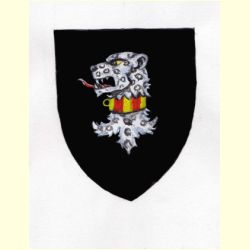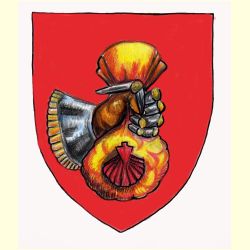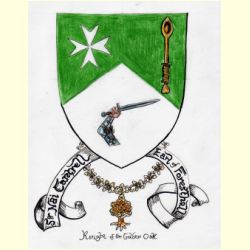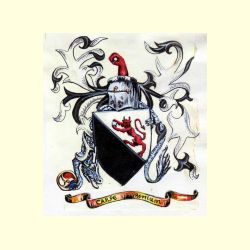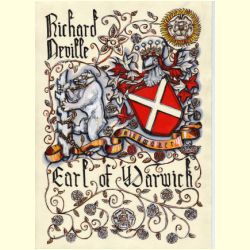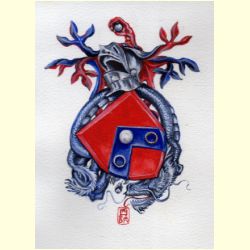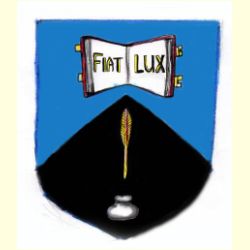 Sir Nai Canrell once fought off an attack at table with a spoon and I was asked to design the War Spoon. I based the design on a steel-hafted warhammer, adding the heartshaped pommel from a welsh lovespoon.
CRESTS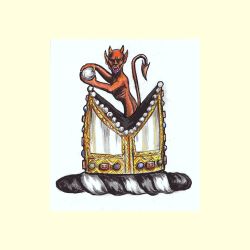 WALL PLAQUES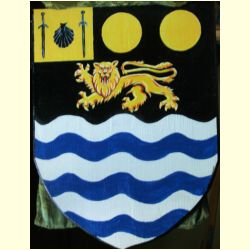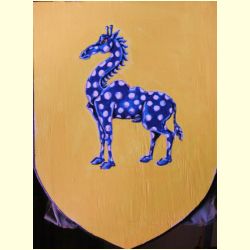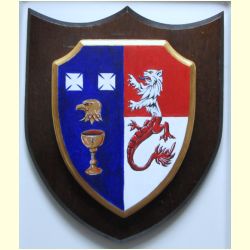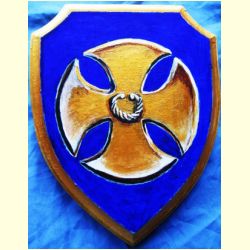 BANNERS, STANDARDS & WALL BANNERS